TMZ 1409 PETERSON

Photo: 0rvik


MAK DE 2700 CARGOLINK

Photo: 0rvik
Here's two of my newset model trains in my locomotive collection. I bought them a long time ago, but I've been moving and traveling around the last 14 months, so they had been stored at the dealers shop. They became forgotten, untill I got myself installed at my new place, and I finally got them delivered. Two great Norwegian loco from model train manufacturer Hobbytrade. Several hobby stores have had a promotion offer campaign on selected models from this manufacturer, including GLM, Togbutikken, and Electrade. So take advantage of this offer while it lasts.
The model trains are digital with light and sound decoder. Great done, with fine details, like their original models. The trains can be found along the Norwegian railway, the Cargolink often in front of a car transport train, and Peterson* (Swedish) freight and woodchips transport in Østfold. Cargo Link MaK The 2700 is the same locomotive named Di.6 NSB. Peterson TMZ was originally a DBS-loco (Danish State Railways), but after a few years of operation sold to several Scandinavian rail companies. Anyway, two gorgeous models for a norwegian model railway!!
TMZ 1409 PETERSON

Photo: 0rvik


MAK DE 2700 CARGOLINK

Photo: 0rvik



Photo: Cargolink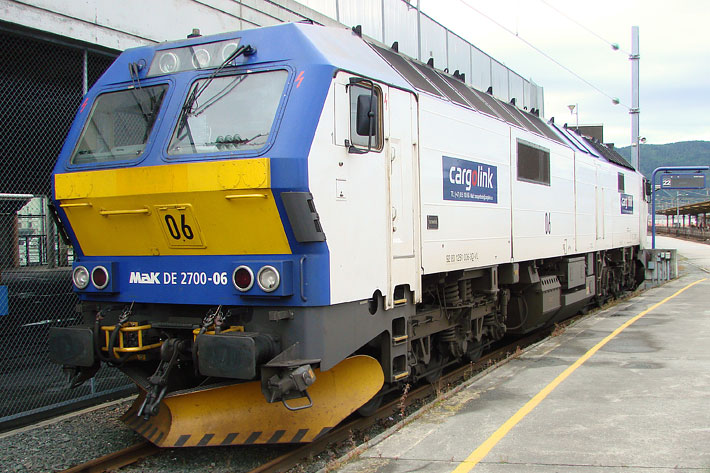 Photo: I.Siissalo

Photo: Unknown
* Peterson Rail AB began with freight traffic in 2008 but was filed for bankruptcy in May 11, 2012.
Post kommentar:
Write/schreiben: