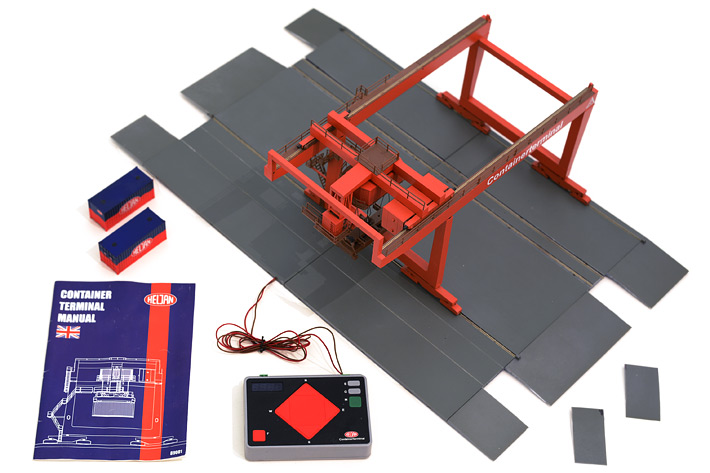 DIGITAL CONTAINER CRANE

Photo: 0rvik

Modelljernbane 1:87 no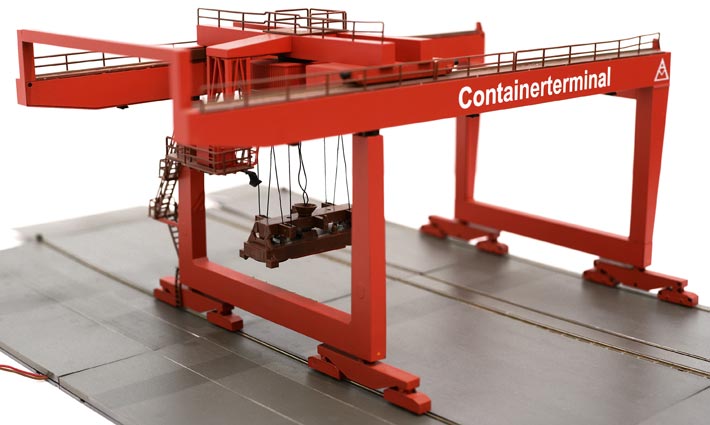 CONTAINER TERMINAL

Photo: 0rvik
Modelljernbane 1:87 no

REMOTE CONTROLLED, MOTORIZED WITH LIGHTS

Photo: 0rvik
I'm selling my Heljan container terminal. It is digital and is controlled via a control desk. It may also made possible to control from Central Station. The Container crane is motorized and can run back and forth, while there are more opportunities to move and turn the crane. One can hoist up and down containers (not in function, possible rope stuck). The containers fastened and loosened by turning off and on a magnetic feature on the crane. Two containers comes with the crane, but you can also buy extra magnets.
Lighting and spotlights, and the magnet function works great! The crane comes with ground / surface and one rail length. The ground is cut up to make room for two rails, but the parts to fill the gap are included. Everything comes in original packaging with the user manual. Sold as pictured. It is now offered for sale at Ebay.de, with the auction to end on 5 October. The crane can be obtained in Trondheim, Norway. A sale outside of Ebay can be done if I get a good offer, before any bidding take place.
The crane has not been in production since 2007. It is no longer in sale, sold out in all stores both at home and abroad, and is rare to find on the used market. So grab your chance! Here you can see a price example from the used market. This terminal will look good in any modern model railroad, and is meant to fit into both OO and H0-scale installations. The portal crane is actually the same type of container cranes CargoNet use at the container terminal on Alnabru in Oslo.
THE CONTAINER CRANE IS NOW SOLD!
User manual / instruction booklet Heljan Container terminal (PDF) | Link to Ebay-auction

Modelljernbane 1:87 no

ORIGINAL BOX FOLLOWS

Photo: 0rvik

Modelljernbane 1:87 no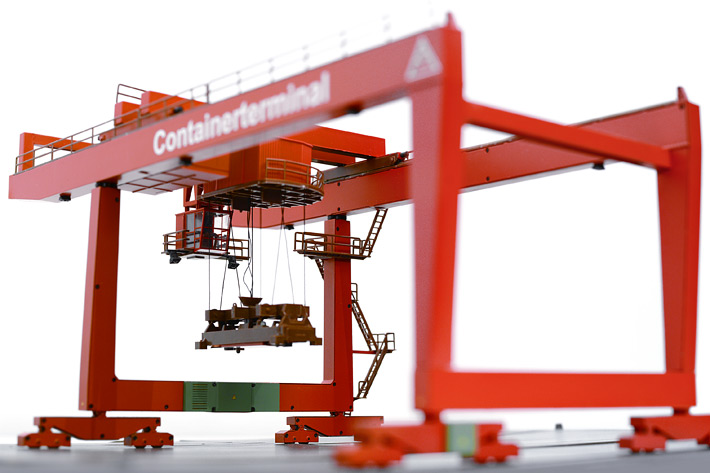 PERFECT FOR ANY MODERN MODEL RAILROAD WITH INDUSTRY

Photo: 0rvik
THE OFFICIAL HELJAN VIDEO SHOWING ALL THE GREAT FUNCTIONS
Post kommentar:
Write/schreiben: