LUFTHANSA AIRBUS 320 I 1:87
Foto: 0rvik
Modelltog 1:87 no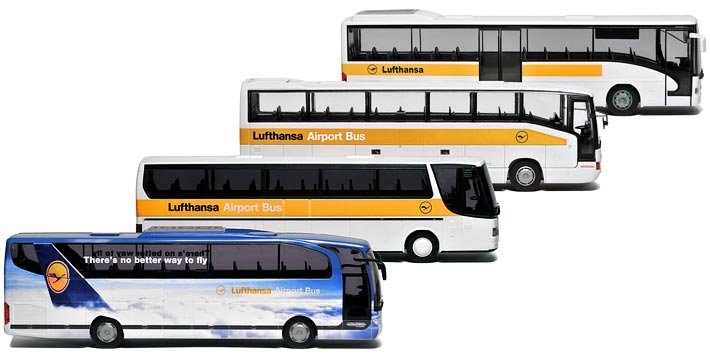 LUFTHANSA FLYBUSSER
Foto: 0rvik
Modelljernbane 1:87 no

LUFTHANSA FLYTOG
Foto: 0rvik
Lufthansa legger ned driften på modelljernbanen, og selges til høystbydende. Vil bli kvitt alt jeg har av Lufthansa-gjenstander i 1:87 som jeg har liggende. Dette fordi de ikke er aktuelle å ta med på neste modelljernbane. Har nok med de to store norske flyselskapene, samt norske flybusser og flytog. Så alt som er avbildet på de tre bildene ovenfor er for salg (bortsett fra vogntoget). De ligger nå ute på Ebay.de, men kan selges utenom ved et godt prisforslag. Der kan også avtales henting i Trondheim.
Modellen av Airbus 320, er i H0-skala, og vil passe perfekt inn på et anlegg med flytrafikk – evt. flygende over anlegget. Modellen er håndlaget på bestilling og finnes kun i ett eksemplar. En fot i treverk medfølger. Wingletseme. haifinnene ytterst på vingen, er skadet, men flyet er ellers i topp stand! Bussene er miniatyrversjoner av busser i virkeligheten fra Oberbayern-området. Ekspressflytoget er et BR 111 elektrolokomotiv med tre passasjervogner som opprinnelig traffikerte Frankfurt – Stuttgart.
LUFTHANSA AIRBUS 320 IN 1:87
Foto: 0rvik
Model railroad 1:87 no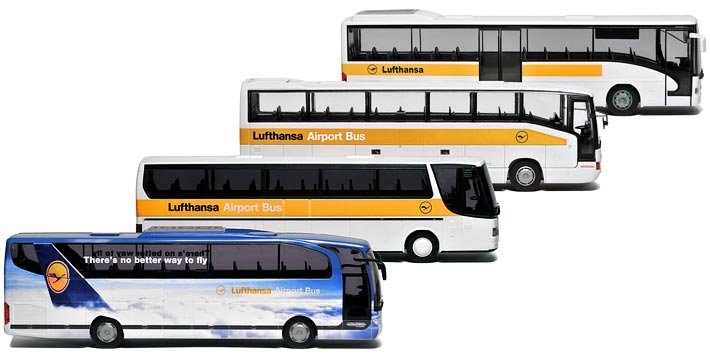 LUFTHANSA AIRPORT BUSES
Foto: 0rvik
Model railroads 1:87 no

LUFTHANSA AIRPORT EXPRESS TRAIN
Foto: 0rvik
Lufthansa will be closed down on the model railway, and sold to the highest bidder. I have to get rid of everything I have of Lufthansa objects in 1:87. This is because they are not relevant to include on the next model railway installation. I do have enough with the two major Norwegian airline companies and Norwegian airport buses and airport trains. So everything that is pictured on the three images above are for sale (except the truck). They are now uploaded on Ebay.de, but may be sold outside at a good price.
The model of the Airbus 320, is in H0 scale and will fit perfectly into a facility with air traffic – possibly flying over the installation. The model is handmade to order and are only available in one copy. One foot in timber is provided. The winglets, shark fin tip of the wing, is damaged but the plane is otherwise in top condition! Buses are miniature versions of buses in real life from Upper Bavaria area. The airport express train is an electric locomotive with three passenger carriages that trafficked Frankfurt – Stuttgart.
LUFTHANSA AIRBUS 320 IM 1:87
Foto: 0rvik
Model railroad 1:87 no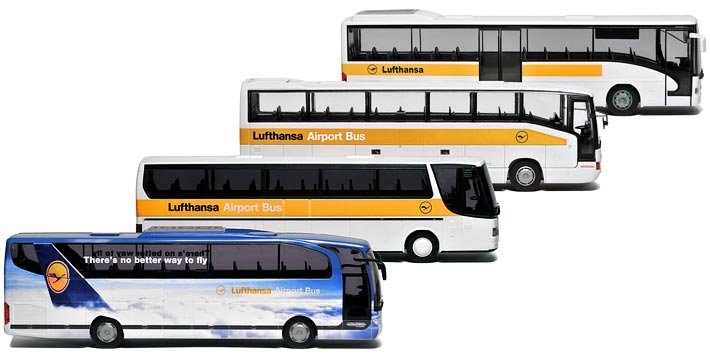 LUFTHANSA FLUGHAFEN BUSSEN
Foto: 0rvik
Model railroads 1:87 no

LUFTHANSA FLUGHAFEN ZUG
Foto: 0rvik
Lufthansa stillgelegt Operationen an der Modelleisenbahn und verkauft an den Höchstbietenden. Ich muss alles loswerden von Lufthansa Objekte in 1:87 ich habe. Dies, weil sie nicht relevant auf der nächsten Modellbahnanlage sind enthalten. Ich habe genug zu tun mit den beiden großen norwegischen Fluggesellschaften und norwegischer Flughafen Busse und Flughafenzüge. Also alles, was auf den drei Bildern oben abgebildet ist stehen zum Verkauf (mit Ausnahme des LKW). Sie sind jetzt auf Ebay.de hochgeladen, kann aber außerhalb zu einem guten Preis verkauft werden Vorschläge.
Das Modell des Airbus 320, ist in H0 und passt perfekt zum einer Anlage mit der Luftverkehr – möglicherweise fliegen über der Anlage. Das Modell wird in Handarbeit auf Bestellung und sind nur in einem Exemplar. Ein Fuß in Holz vorgesehen. Die Winglets, Haifischflosse Spitze des Flügels, ist beschädigt, aber das Flugzeug ist sonst in einem Top-Zustand! Busse sind Miniatur-Versionen von Bussen im wirklichen Leben aus Oberbayern Bereich. Der Flughafen-Express-Zug ist eine BR 111 E-Lok mit drei Reisezugwagen, dass ursprünglich Frankfurt gehandelt – Stuttgart.
Link til Ebay-auksjoner:   Airbus 320-212 | MB Integro | MB O 404 | Setra S 315 | MB Travego | BR 111 Airport express train
Modelljernbane 1:87 no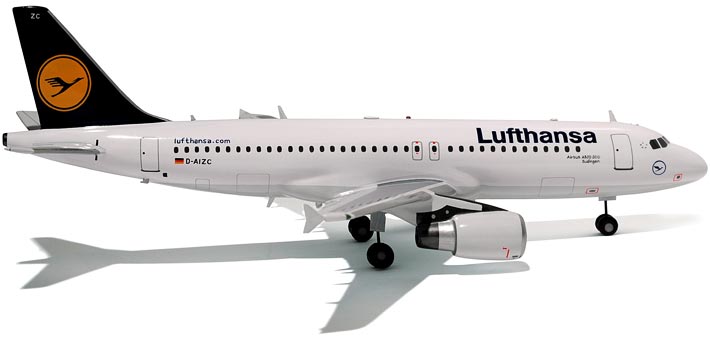 FLYMODELLEN SELGES SOM AVBILDET, UTEN VOGNTOGET PÅ ØVERSTE BILDET
Foto: 0rvik

Link to Ebay auctions:   Airbus 320-212 | MB Integro | MB O 404 | Setra S 315 | MB Travego | BR 111 Airport express train
Modelljernbane 1:87 no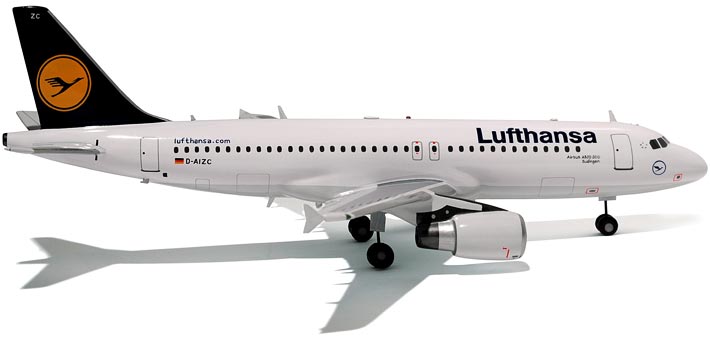 THE AIRCRAFT MODEL IS SOLD AS SHOWN IN THE PICTURE WITHOUT THE TRUCK IN THE UPPER IMAGE
Foto: 0rvik
Link zu Ebay-Auktionen:   Airbus 320-212 | MB Integro | MB O 404 | Setra S 315 | MB Travego | BR 111 Airport express train
Modelljernbane 1:87 no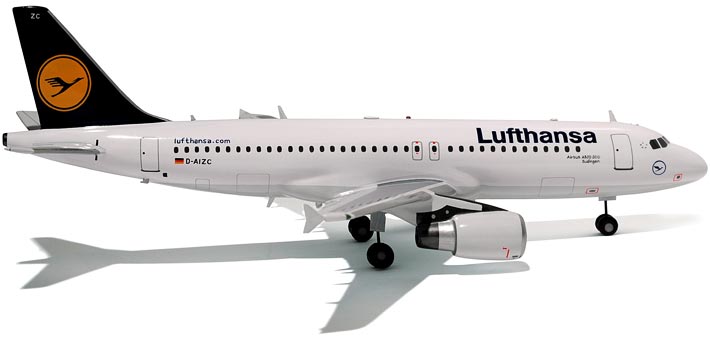 DER LUFTFAHRZEUGMODELL VERKAUFT ALS IN DER ABBILDUNG DARGESTELLT OHNE DIE TRUCK IN DER OBEREN BILD
Foto: 0rvik