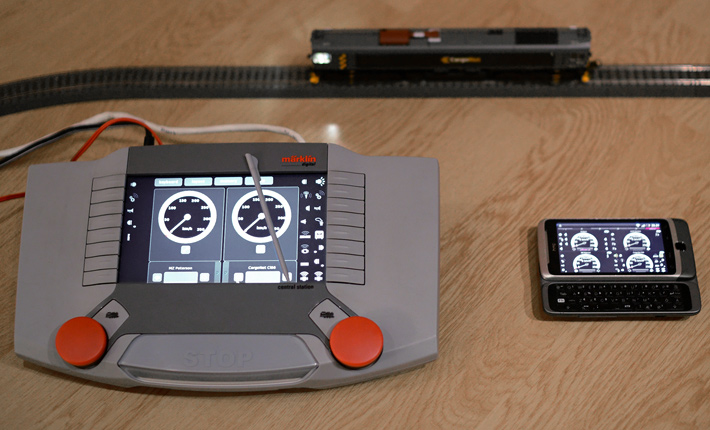 NEW UPDATE FOR THE MÄRKLIN CENTRAL STATION 2 AND TWO NEW PHONE APPS
Foto: 0rvik
After a long hobby break it was time to bring out the model trains again. The first thing I did was to check if there were some new updates of the software to the Central Station 2 for Märklin. It turned out that there was big news! A brand new version had come – Software-Version 3.0.1. This ensures that one can use all the exciting features offered in Märklin's new launch MFX +. This will be implemented in most new train models by Märklin in the future.
Due to technical solutions the version 3.0.1 is only available to those who have the ability to plug in a network cable directly to Central Station. For those who only have the ability to update via USB-stick only get access to version 2.0.1 of the firmware. Are you one of those who want to refresh the central station program it is very easy and you will find downloadable files, procedures, and more on Märklin's Online Software update page. I think this page is only in German, but the update is multilingual.
Moreover, I have annoyed me that Märklin remote control solution for mobile has only been available to those with Apple products like the iPhone, iPad and iPod Touch. This they have finally done something about, and has launched two mobile apps, Märklin Main Station, and Märklin Mobile Station. (There are also some unauthorized free app with similar features). This ensures that one can control the locomotives, and other features of the Central Station, wirelessly via a shared wireless network / WiFi. The perfect remote control for your model railroad!
I downloaded and installed the Main Station, and was surprised how easy it was to install / connect, not to mention how direct the response was. Incredibly fun to be able to control all lok functions , switch tracks, lights, and more via the mobile. One also has the ability to control four trains simultaneously. Mobile Station seems to be something different, I shall be downloading that as well to see what layout and features it has. You can see and read more about MFX +, the Central Station update and the new mobile applications, below.
IF YOU BUY A CENTRAL STATION 2, OF THIS YEAR, THE UPDATE IS IMPLEMENTED
Foto: Märklin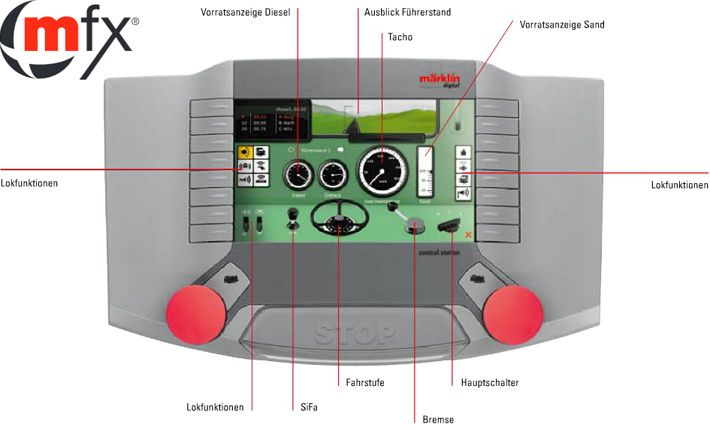 MANY NEW EXCITING FUNCTIONS
Foto: Märklin
MFX Marklin Central Station v. 3.0.1
Video: MärklinTV
The locomotives can from now on, run out of fuel, coal, or water. A sensor in the locomotives will automatically adjust fuel consumption based on the weight of the carriages and the train's speed. So if you are on your last drops the train can only run at low speed until the tank gets filled up. Steam locomotives must be filled with both coal and water. A dashboard similar to the train types will appear on the screen with the list of switches and control levers, and all the new features. See the video above for info.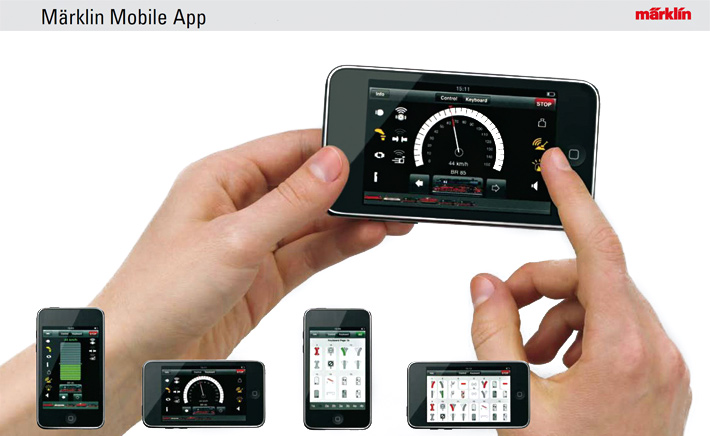 MÄRKLIN REMOTE CONTROL APP, BOTH FOR APPLE IPHONE, IPAD, IPOD, AND ANDROID
Foto: Märklin

MÄRKLIN MOBILE STATION
Foto: Märklin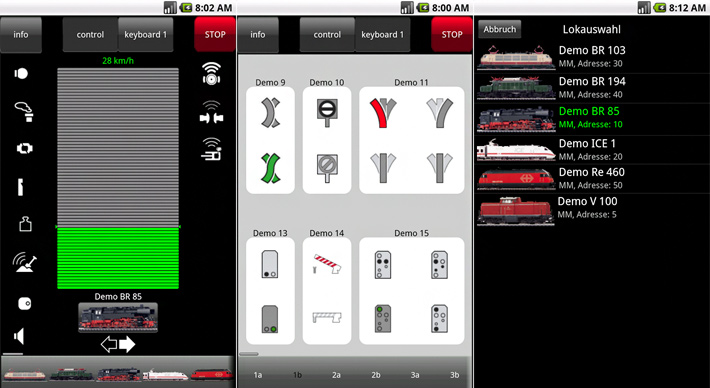 MÄRKLIN MOBILE STATION
Foto: Märklin

MÄRKLIN MAIN STATION
Foto: Märklin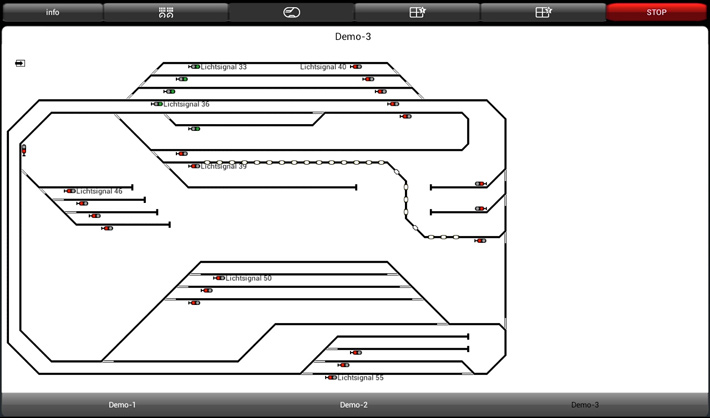 MÄRKLIN MAIN STATION
Foto: Märklin
Märklin's two apps, both available for Apple and Android phones, makes it possible to remotely control the trains using the mobile phone as a remote control. Here you can choose locomotives, functions, and control other digital devices switch tracks, lights, turning circles, and more. It should be noted that the two applications have their differences. Both cost money to download and install on your phone. Then updates are free afterwards!
Post kommentar:
Write/schreiben: